DELLA ADVENTURE
WET N JOY WATER PARK
GREAT ESCAPE WATERPARK
TARAPOREWALLA AQUARIUM + AMERICAN GARDEN
KIDZ MAGICA INDOOR AMUSEMENT PARK
VEER SAVARKAR CHILDRENS AMUSEMENT PARK
HANGING GARDEN & KAMLA NEHRU PARK
HAPPY PLANET
MAGIC FOREST
ESSELWORLD
FUNSHALLA
BAACHA PARTY PLAY PARK
SILENT HILL RESORT
KIDZANIA
IMAGICA THEME PARK
SHANGRILLA RESORT
NANDAVAN RESORT
ROYAL GARDEN RESORT
PARADISE FUNLAND RESORT
TIKUJI NI WADI
ZARA'S RESORT
FORGANIC FARM
KAMAL FARMS
WATERKINGDOM
AQUAMAGICA
VISAVA RESORT
MAGIC MOUNTAINS
BAPTIST GARDEN
MONTERIA RESORT
PATWARDHAN GARDEN
RAHEJA TRAIN GARDEN
N D STUDIO
AEROPLANE GARDEN
SAINA RESORT
TRAFFIC SIGNAL PARK & BANDSTAND GARDENS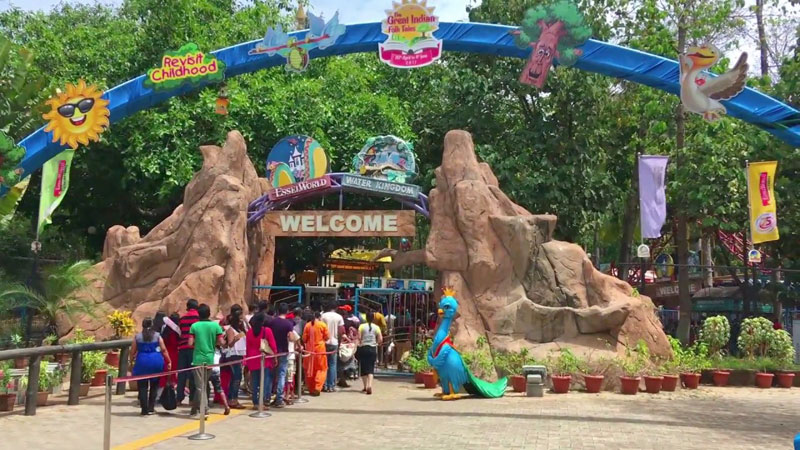 Esselworld :
EsselWorld is an amusement park located in Gorai, Mumbai and established in 1989. The park is owned by EsselWorld Leisure Pvt. Ltd.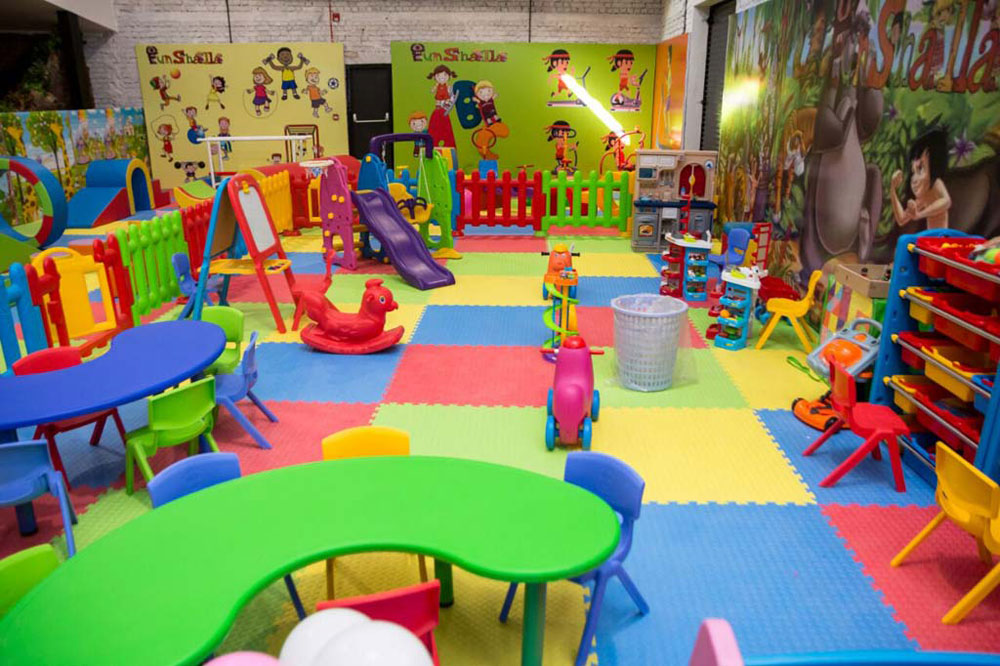 Funshalla :
Funshalla is a place where students have absolute fun. Funshalla is all about bringing up children in the traditional way but with the modern touch. Funshalla provides all the activities to fill their world with the knowledge and touch of the same.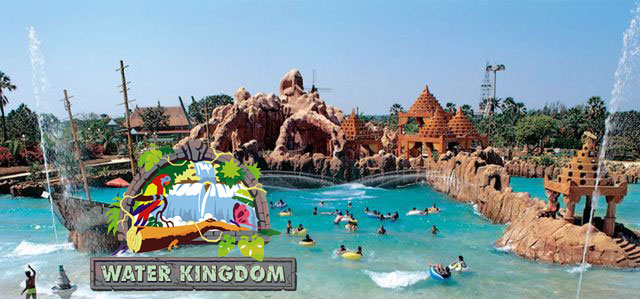 Waterkingdom :
EsselWorld along with its counterparts, Water Kingdom are stretched over 64 acres of land. Together, they are recognized as one of the largest Amusement And Water Park. Family-friendly water park featuring high-speed slides, wave pools, lazy river & kiddie attractions.
Baacha Party Play Park :
We are the best & ultimate party destination & play zone in town. Checkout what makes us THE playful haven for your kids!
Special focus is laid on to ensure a safe, hygenic and fun filled family entertainment…
Our Tummy time café's in each location provides healthy and fresh food for all
The play area is built to international standards with camera monitoring & trained staff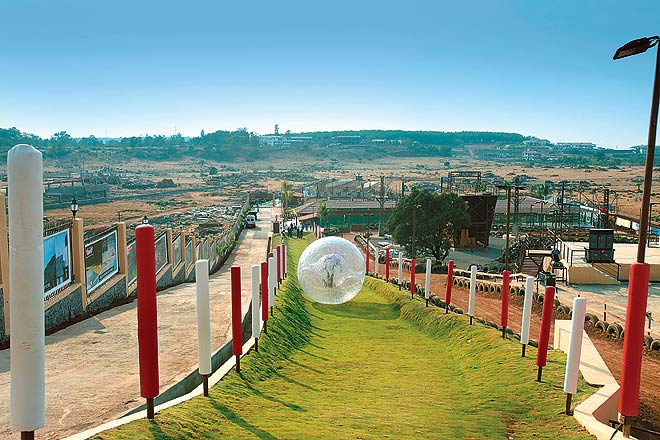 Della Adventure :
An adventurous one day trip near Mumbai, Della Adventure lets you enjoy an absolutely thrilling time with a bunch of your friends or family. Cloud-hugs, picturesque landscapes, and exciting activities carry memories of a lifetime by visiting Della Adventure. Della Adventure Park in Lonavala is one of the best weekend getaways near Mumbai and Pune, it has everything to keep you excited with its various adventure activities for School Groups
Smaaash :
Entertainment arena spread over 120,000 sq, ft of area in Kamala Mills, Lower Parel Smaaash is Mumbai's #1 entertainment arena. Very interesting place for students and the adults Arena too is a large space in the CBD area. Completely indoors with a whole bunch of hi tech games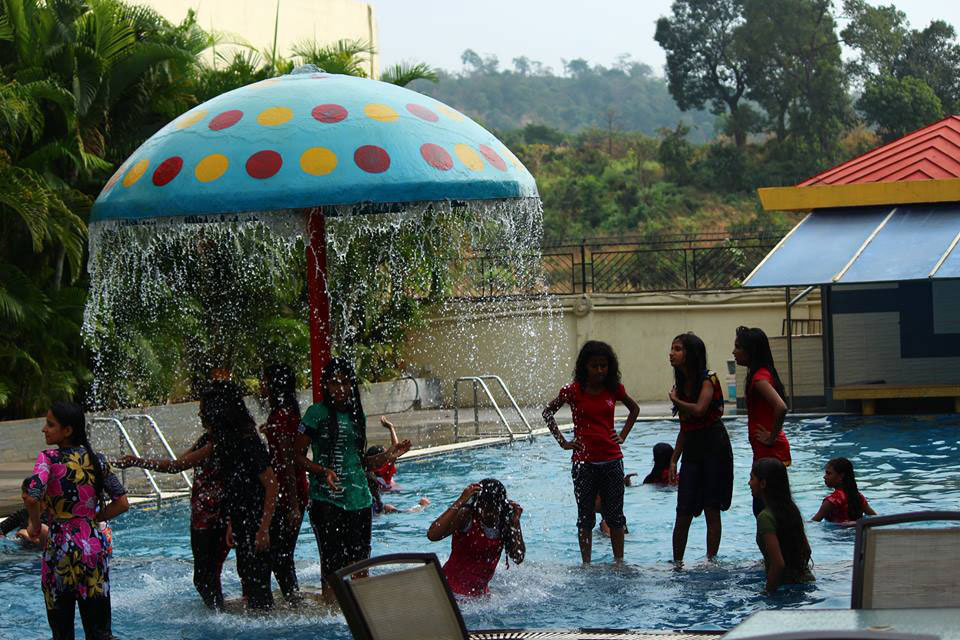 Monteria Resort :
This Resort is located at Karjat The resort has good rooms and cottages, with swimming pool and Adventure Activities for school students. It also has a ground to conduct various team building games for school students.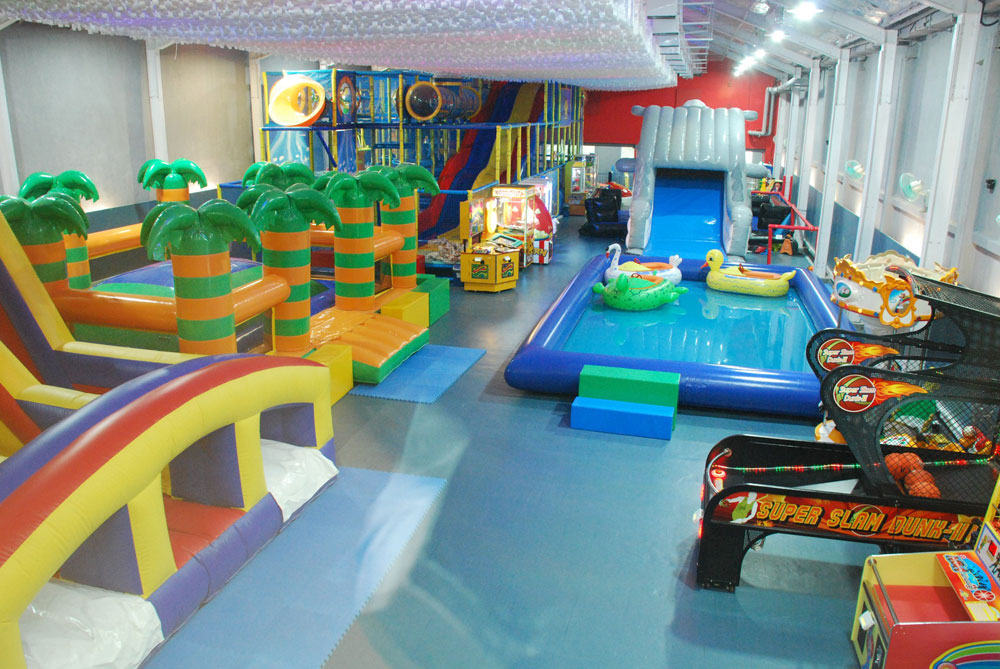 Happy Planet :
Happy Planet, best Activity Centre for students and a renowned Kids Birthday Party venue in Mumbai. Happy Planet Mumbai offers fun, Adventure and entertainment all at one location.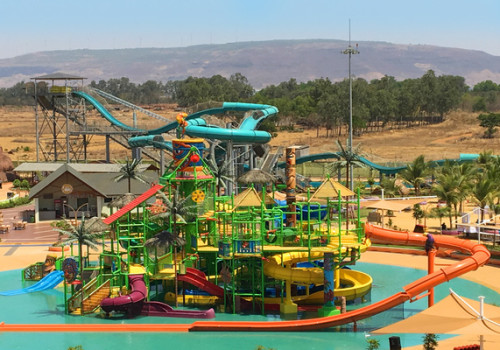 Wet N Joy & Magic Mountains Water Park :
Wet N Joy Water Park is located at Lonavala. It is a sizable waterpark featuring serpentine slides, a wave pool & a tubing river, plus eateries. One of the newest and most suitable one day picnic destination for school students.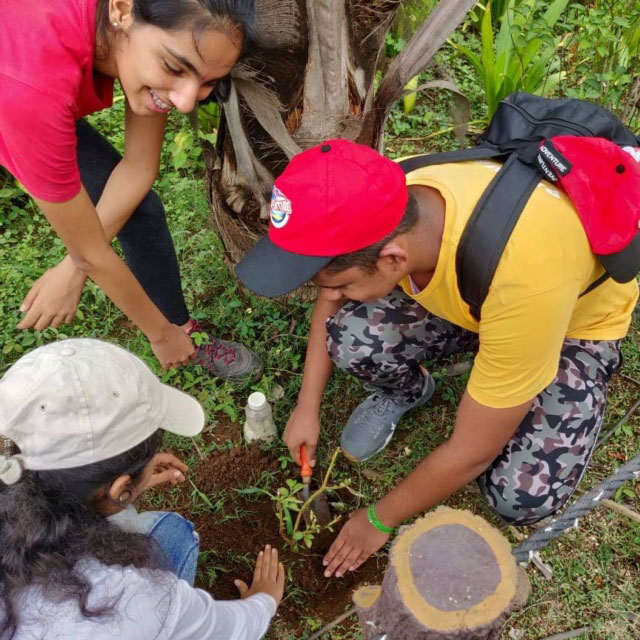 Forganic Farm :
One Day Farm visitconsists of natural surroundings and offers Experiential and Hands on learning various activities like Forest Walk, River Trail, Star Gazing, Zipline, Butterfly Trails and many more.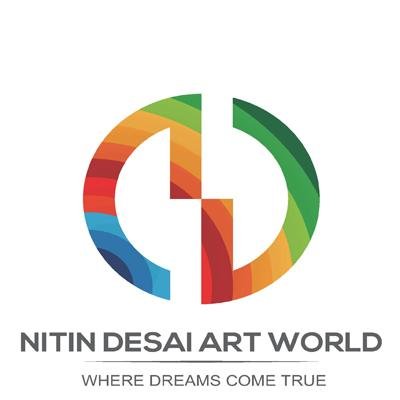 N D Studio :
ND's Film World will fulfill all your dreams. It's a Theme Park that Celebrates Indian Films, Artists and Film Fans. Spread in 43 Acres, it's got a range of entertaining attractions for that will enthrall across ages. In Here, every corner is worth a selfie & every performance will garner a Wow.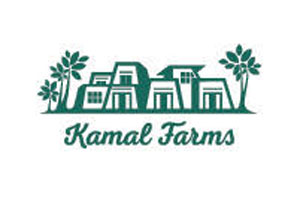 Kamal farms :
Kamal farms is an unique destination where students get to experience a Farm land with variety of experiential learning, Hands on and Indoor activities. River side place with farm based activities and fun.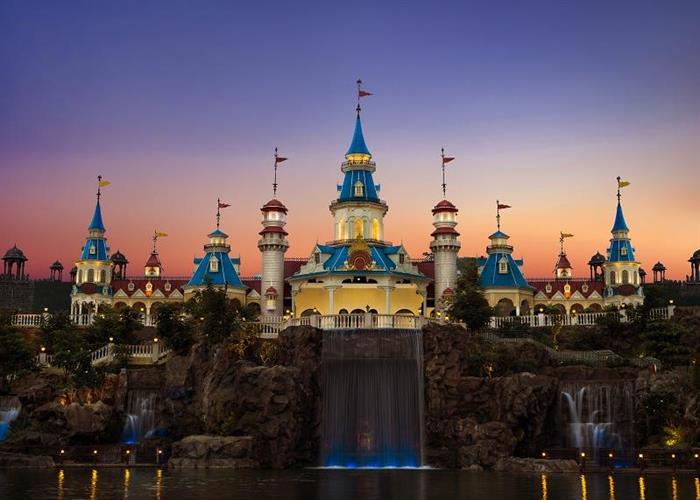 Imagica Theme Park :
A place so interesting you'd wish you were here every day. A place where the fun begins and never ends. A place where you'd be friends with a talking dog, dine with a lion chef and fly with an elephant.
A place where you'd experience zero gravity, fight Mogambo, feel the thrill of exciting rides and even save a pirate and Many more… Imagica is the India's largest theam park now available for school fun filled picnics.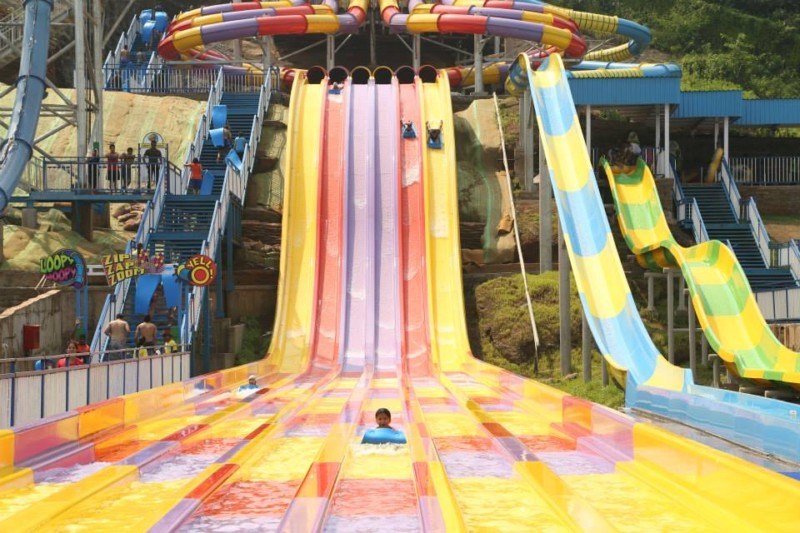 Aquamagica :
Adlabs Aquamagica Water Park has 12 water rides and water attractions, and is one of India's Best Water Parks. Aquamagica Water Park is located next to Imagica at Khalapur (Khopoli), and is part of the complex that houses Adlabs Imagica Theme Park and Adlabs Hotel.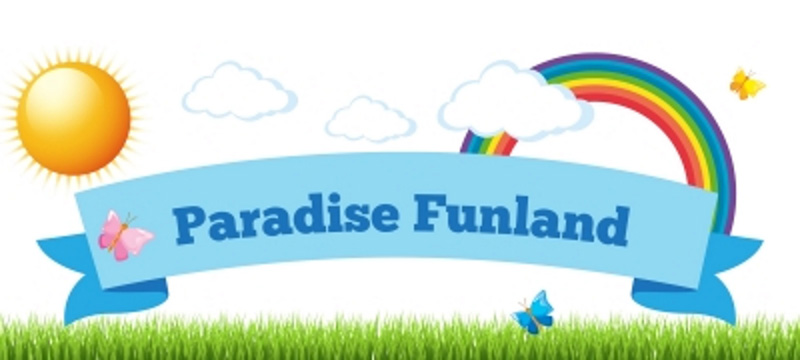 Paradise Funland Resort :
A literal paradise to get away from city blues. Relax and Enjoy away from your bustling stress. Enjoy the splash and thrill of our resort and adventure rides we've to offer. With best prices and discount. Rejoice and rejuvenate at best water park & holiday resort in mumbai paradise funland. We're located near Kalyan and Thane. We've rides for children as well as adults. Fun doesn't have an age limit.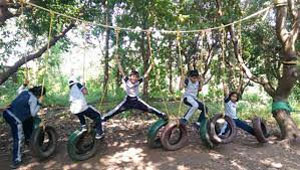 Magic Forest :
Magic Forest is a place which connects students with Nature and Adventure. A perfect experiential learning with Hands on and Adventure Activities such as Village Visit, Nature Walk, Dynamic Challenge Course, Burma Bridge Hands on Farming, Rice / Corn Plantationetc..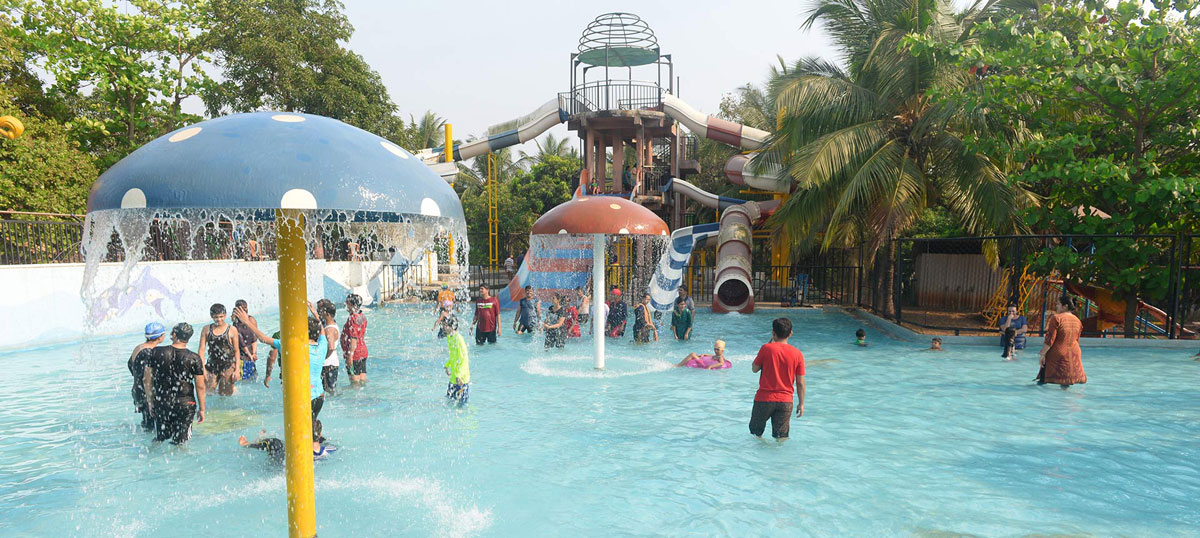 Farm Regency :
With its serene location flanked by neighbouring hills, mountains and lavish greenery, Farm Regency is a dream destination for School Childrens to have break from studies.
Water Melon Resort :
WATER MELON Resort is complete with adventure sports that are unique. Creation of camping activities in a resort has many facets. The adventures are attractive to various age groups and the same are provided with safety nets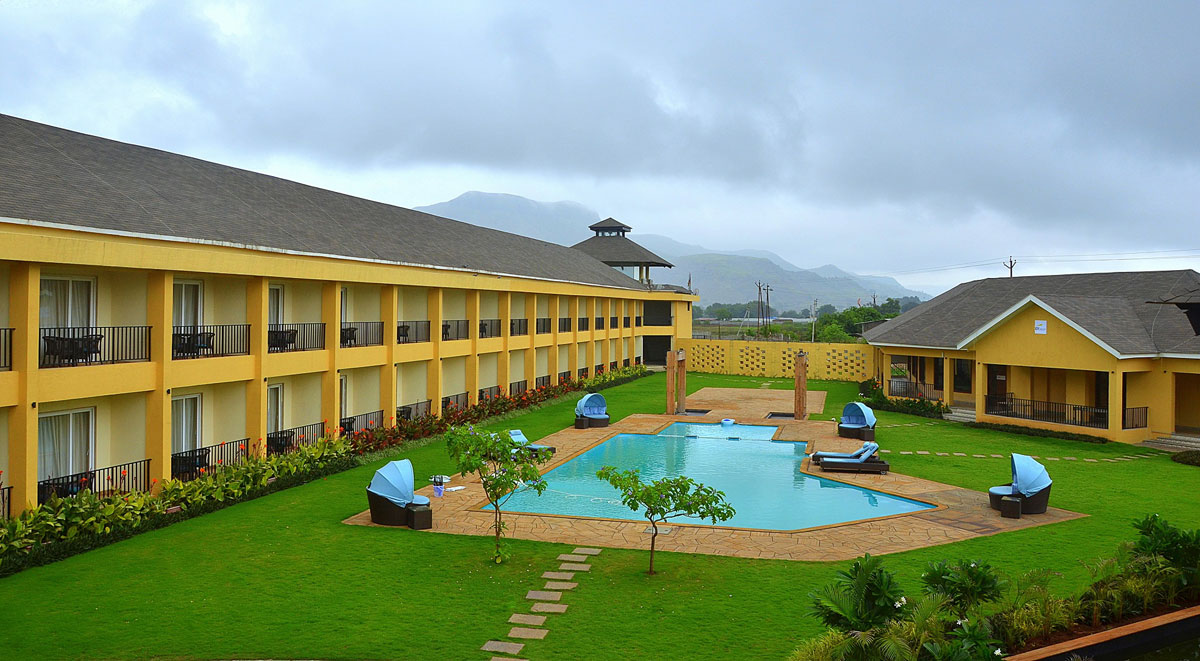 Tropical Retreat :
Nestled in the lap of the majestic Sahyadri mountains, Igatpuri is the mist covered hill station of Maharashtra. Located at just 2 hours drive from Mumbai, Igatpuri is the perfect place to leave the city life behind and unwind. The Tropical Retreat Luxury Resort and Spa is Igatpuri's best luxury resort, sprawling over 8.5 acres with lush green landscaping. Tropical Retreat Luxury Resort and Spa is an oasis of peace, serenity and tranquility. The resort is very safe and amazing for the stay for school group students.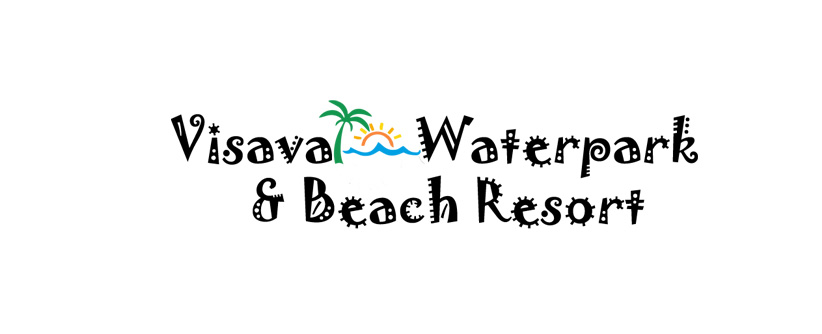 Visava Resort :
Visava Waterpark is an ideal place within the virar for great holiday to spend with your family and friends. Visava Waterpark previously known as Visava Resort offers you 4 Big Swimming Pools, 11 Thrilling Water Slides, Eye Catching Environment, Tasty Food, Luxury Rooms, Garden Surrounding Area, Own Parking Facility and most important Sea Beach. We are situated at the Navapur Beach, Virar which is very popular among the visitors. So you can enjoy sunset on the beach on the evening.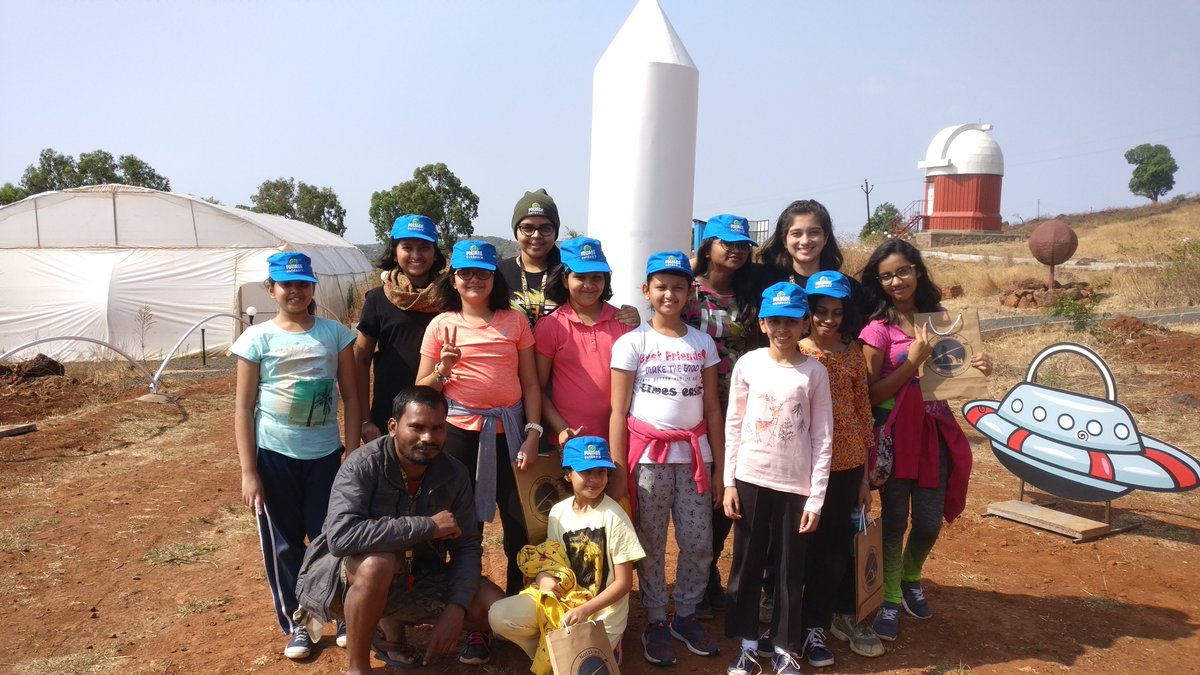 Nat Skies :
A locally available public access astronomical observatory is a pioneering concept in India. Nat skies Observatory is a publicly accessible observatory dedicated for encouraging and promoting the astronomy and space science education. It is the best locally available platform for all types of students who are curious about astronomy and space science. Natskies is the unique place for the students where they can learn with equal amount of fun. They can get unique an experience and they can realize that learning can be so enjoyable.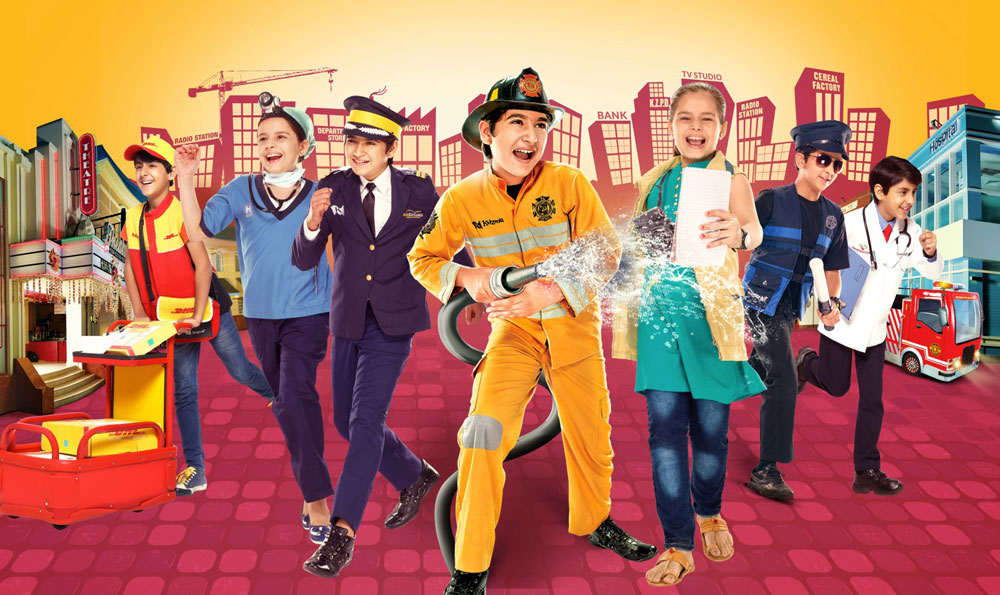 Kidzania :
KidZania is a global indoor theme park for families that empowers, inspires and educates kids through real-life role-playing activities. By blending reality with entertainment, KidZania provides an authentic and powerful developmental platform, preparing kids to understand and manage their world better. KidZania believes it can promote change, inspire global citizenship and build strong community awareness amongst children through an experience that is hands-on, engaging, and most importantly, fun.
KidZania emulates the workings of a real city but built to scale for children. KidZania gives children an environment that allows them to do what naturally comes to them role-playing by emulating real life professions and activities.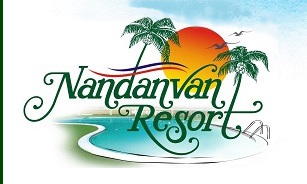 Nandavan Resort :
In our today's life of fast lane and Living in the clutter of concrete jungles, pollution, stress, traffic jams, noise, all of us are in search of silence. Then take a brake from living such life to unwind in lush of green atmosphere surrounded by majestic hills of green forest of Thane district.
To have such change NANDANVAN Resort is your prefect gateway from mad rush of city but well within the limit itself. NANDANVAN Resort is just @ 40 min drive from Dahisar check naka On Mumbai Ahmedabad highway, as you step in, a Panaromic environment welcomes you, NANDANVAN Resort is spread over 2 acre spender of greenery and serenity, It is universal place for all agers. Nandanvan embodies a true home away from home for those who know appreciate the best. NANDANVAN Resort is the rare opportunity for both veg.& non.veg gourmets, do visit to have feel of real beauty of nature and climate as real Nandanvan.