MUN (Model United Nations)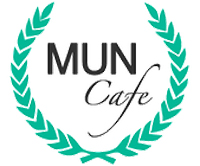 Worldview's Global Citizenship programs are designed to help students understand the complex & interdependent nature of the global community- one in which our choices and actions have a deep impact on the lives of other members of this community around the world. To understand this, young people need to build a high level of empathy, be willing to build consensus through compromise, value different perspectives and develop a passion to solve challenges. Through active learning that pushes students to step outside their comfort zones and exposes them to collaborate in multi-cultural, global contexts; our programs aim to equip students with the skills and qualities to begin their global citizenship journey.
Until 2017, Worldview's Global Citizenship programs such as MUNX, GMAP, MUNtor, HMUN India, ILMUNC India, WIMUN India were offered under our brand MUNCafé. Tap on the logos below to read more about some of our current programs & initiatives.
Future Leaders Program
Future Leaders Program(FLP) is a Global Citizenship Development learning initiative. The key objective of this initiative is to develop in students a comprehensive understanding of various global issues and the associated intricate challenges in identifying acceptable solutions. Curated in some of the global power & financial centres of the world like New York, Washington D.C, Boston, SFO, Beijing, London, Shanghai, New Delhi and Los Angeles, the program encompasses:​
World's best academic simulations of the United Nations (including many historic Model UNs).
Exclusive Interactions with Global Think-Tanks.
Interactive explorations & sessions with students of some of the top universities.
Networking opportunities with peers from across the world.​
Learning Elements

Workshops
& Interactions

Academic Simulations
like Model UN

Global University
Immersions

Historical & Cultural Immersions
MUN For India
MUN for India is a series of local Model UN conferences across the country organized by Worldview Education, to provide equitable opportunity to all, and to develop a generation of youth leaders who will participate in India's future, by improving the accessibility, quality and scope of MUN, for India.​
FEATURES:
Zero Registration Cost
Local Chapters in every State
Knowledge partnerships with leading universities and think tanks
Standardized training and preparatory support
Build Model UN into a leadership development platform
Connect the youth to the nation through dialogue
Showcase excellence by publishing conference outcomes